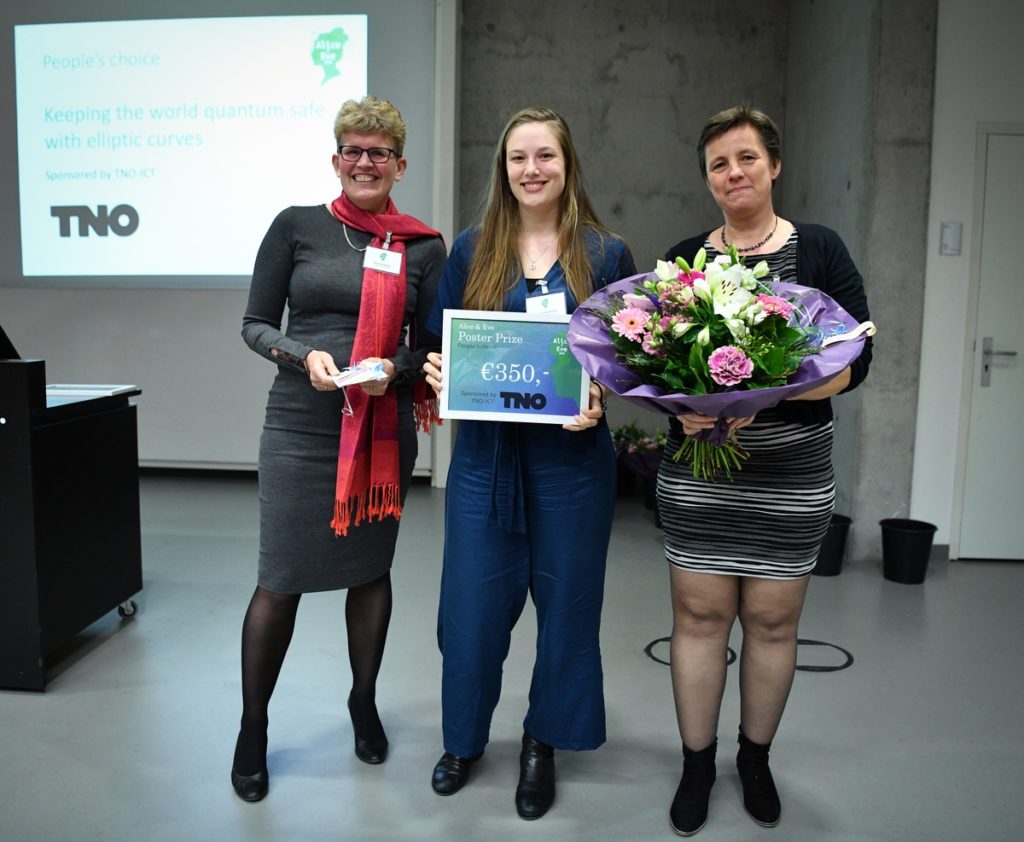 Alice & Eve 2020 is a one day meeting to celebrate women in computing in the Netherlands that took place on January 24, 2020, at the University of Twente. The event was open to everybody, from Bachelor and Master students up to full professors.
This event was held for the first time in the Netherlands. It is inspired by the BCS Lovelace Colloquium, which has been held for over 12 years.
RWoCS association took the initiative to promote the event to Bachelor and Master students at Radboud University. An introduction to the workshop was made, followed by advice on how to make a good poster and present it. We strongly encouraged students to submit work on a subject that they are passionate about.
We are very proud of their submission and their participation to this workshop.
A special congratulations to Maaike Heijdenrijk, Master's student, who won People's choice prize for her poster entitled Keeping the world quantum safe with elliptic curves.
Alice & Eve 2020 also published a booklet about their exhibition on portrays of twenty women in computer science and their most important contributions on a online version.